Pawpaw Skincare
Pawpaw naturally regenerates and rejuvenates the skin, leaving it soft and supple. The Papain enzyme found in pawpaw exfoliates the skin, clearing impurities and unclogging the pores. With the highest concentration of pawpaw on the market, PapayaActivs range of pawpaw skincare products naturally enhance the skin's natural glow and complexion.
Pawpaw Haircare
Pawpaw benefits more than just the skin. Pawpaw naturally conditions the hair and scalp, helps control dandruff, improves the circulation to hair follicles and nourishes the scalp. Use PapayaActivs natural pawpaw haircare to provide better shine, fortify the hair, avoid dandruff and keep your hair and scalp at their best.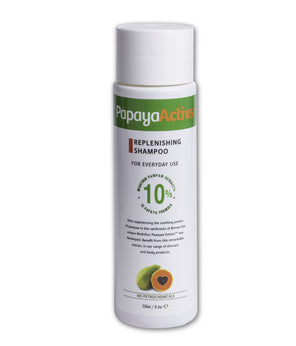 Coming
Soon
From $25.95 $12.98
Replenishing Shampoo (250ml)
Out of Stock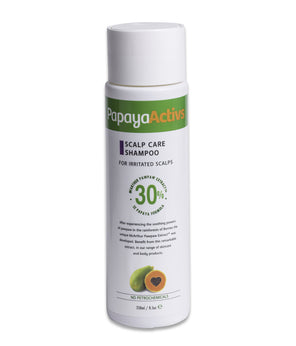 Coming
Soon
From $29.95 $14.98
Scalp Care Shampoo (250ml)
Out of Stock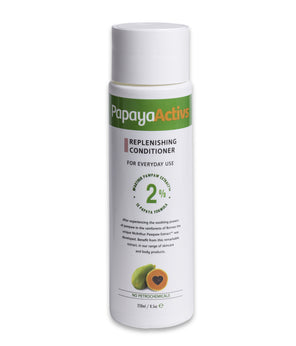 Coming
Soon
From $18.95
Replenishing Conditioner 250ml
Out of Stock
Pawpaw Therapeutics
Combining the power of pawpaw, with a range of other natural & botanical extracts traditionally used in herbal medicine to relieve various problems, PapayaActivs therapeutic creams treat a wide range of ailments naturally. They are chemical, paraben, sulphate, and steroid free.
Your Relief
is our mission
Breakouts, and skin conditions can be deeply demoralizing and have a cost in confidence. Our mission is to help you look and feel your best, and we stand by our products, offering a 60 day money back guarantee*.
100%
Money Back Guarantee*
We are so confident that our pawpaw creams will help, we offer a 60 day money back guarantee. If you are unsatisfied after 14 days of continuous usage according to application guidelines for purposes outlined on the label, please return the unused portion for a full refund.
Frequently Asked Questions
Your Benefit
Our Promise!
We are dedicated to improving the health and wellness of people across the globe. Our Pawpaw Extract was developed to allow us to incorporate very high concentrations of pawpaw extract into our products. We are the exclusive producers of the Pawpaw Extract.
Cruelty Free
All our products are cruelty free, never tested on animals.
Worldwide Delivery
Our mission is to improve the health and wellness of people across the globe.
Eco-Friendly
Biodegradable & Eco Friendly in Recyclable Packaging